Have you ever wondered how some bartenders seem to earn more in the bar trade than others? Even if they work in the same bar or for the same company as other bartenders.
I have noticed that there is a common thread as to why that is the case. It's not always down to favouritism by the boss, or unfair opportunities only open to some. I want to share my findings with you, so you too can learn how to earn more money as a bartender.
How do Bartenders Earn Money?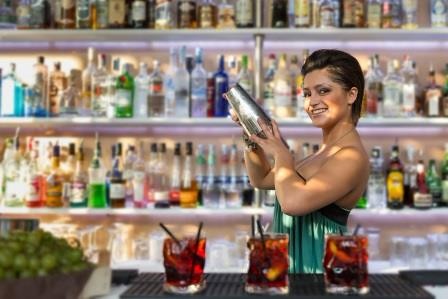 As far as I can see there are 3 main (legal) ways bartenders can earn money. Of course there are some illegal ways too; like stealing from the till etc. but I'm going to stick to the legal ways of earning money as a bartender. The three ways are; Wages, Tips and Freelance Bartending.
Below I am going to look at these 3 ways in a bit more detail. For now, let me tell you that there are 2 things that matter when it comes to earning more than your fellow bartenders. They are attitude and continuing to improve your bartender skills.
A Bartenders' Attitude
Your attitude towards your job, the company you work for, your boss/manager and the customers you serve, is so important when it comes to earning money.
You are much more likely to get a good job review, and so an increase in wages / get a promotion, if your attitude to your work is helpful and cheerful. Your manager will not want to lose you to a competitor. To make sure you stay, your manager will often reward you with a wage increase or extra perks.
They want great staff to stay, and ensure the customers enjoy coming back time and time again. So it benefits you from both sides. The customers enjoy your service, and your boss appreciates your skills. If he/she doesn't reward you then you have the power to decide the best course for your career.
I'm not saying to jump ship if you don't get a promotion after 1 week, as it can be a tight margins to work with. However, if you feel you are doing a great job have a great attitude, and have been with the company for some time, some appreciation is always essential. If appreciation is not shown by increase money, perks or in some other way, perhaps you should be looking to move on, and move up.
Continuous Improvement of Your Bartender Skills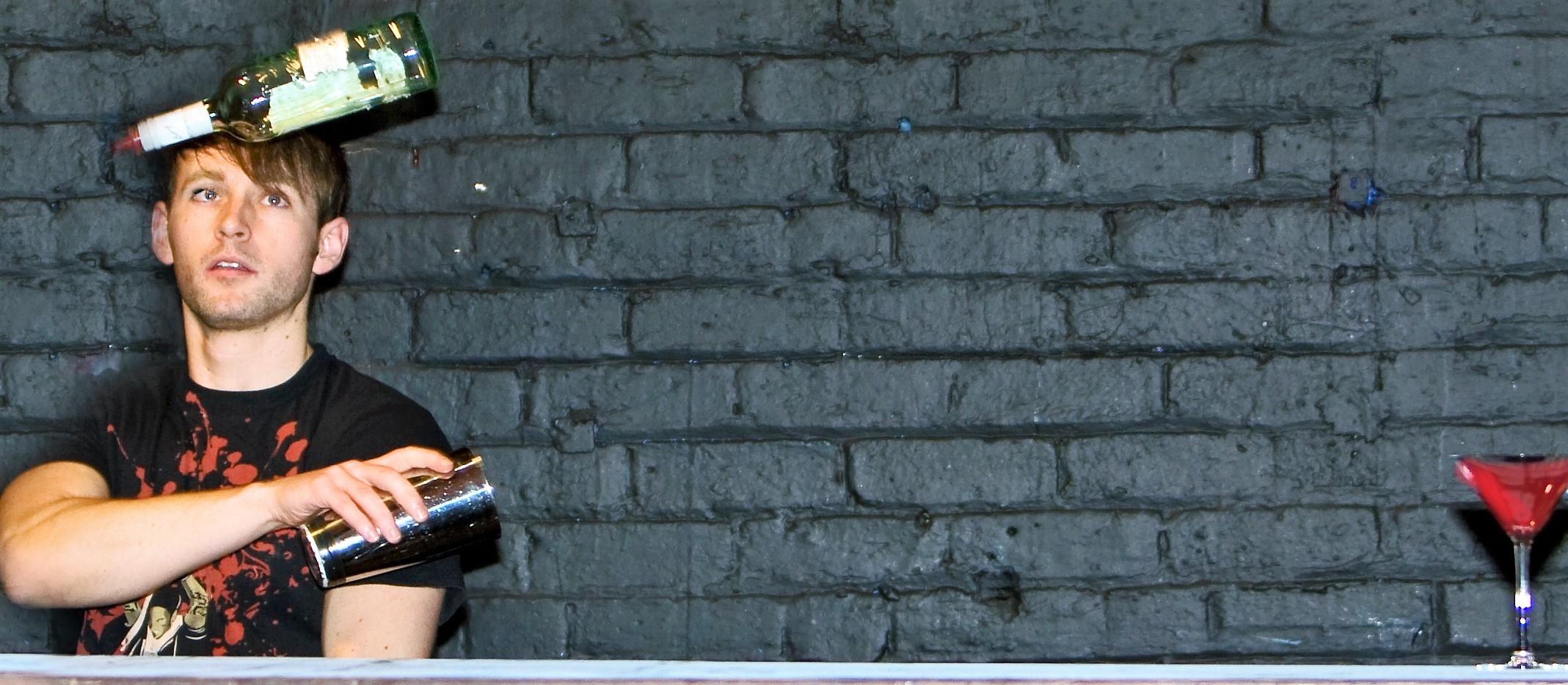 There are lots of ways you can improve your bartending skills. You can:
learn specific skills like Flair Bartending. You don't need to be an expert but try to remember a time wen you were not a bartender. Think of bartenders you really liked. Did they smile a lot? Did they spin a glass or tin before making a superb cocktail? Did they add a bit of showmanship and flair when they made your drink? These are the things that make a difference to the customer's experience and also to your wallet.
upgrade from a 'standard' bartender to a cocktail bartender specialist - Everyone loves a great cocktail made by a skilled professional bartender
take a course in better communication. Not only will this give you better skills to communicate with your boss and customers, but with great communication skills you might be asked to be a trainer for your bar or company. You will be able to help the company train other bartenders to be as great a bartender as you.
All in all, the more bartender skills you have the more attractive you will be to your boss, future bosses and the people you serve. These all bring you more personal income.
Bartender Wages
The wages you earn as a bartender are usually dictated by your employer. The sad fact is that most folk will start on minimum wage. Here in the UK, the government sets the national minimum wage that workers must be paid. However many employers are seeking happier staff, and are now adopting the national living wage as the minimum pay level. Although not a legal requirement, it shows which employers are willing to pay for good staff, and understand the hardship of starting at the bottom of the pay scale.
As I've described already though, with a great attitude and awareness to the business, your fellow staff and customers, you can soon climb the ladder, and increase your wages.
If you're in the USA, the bulk of your income can often be made up of your tips. with some employers not paying the minimum wage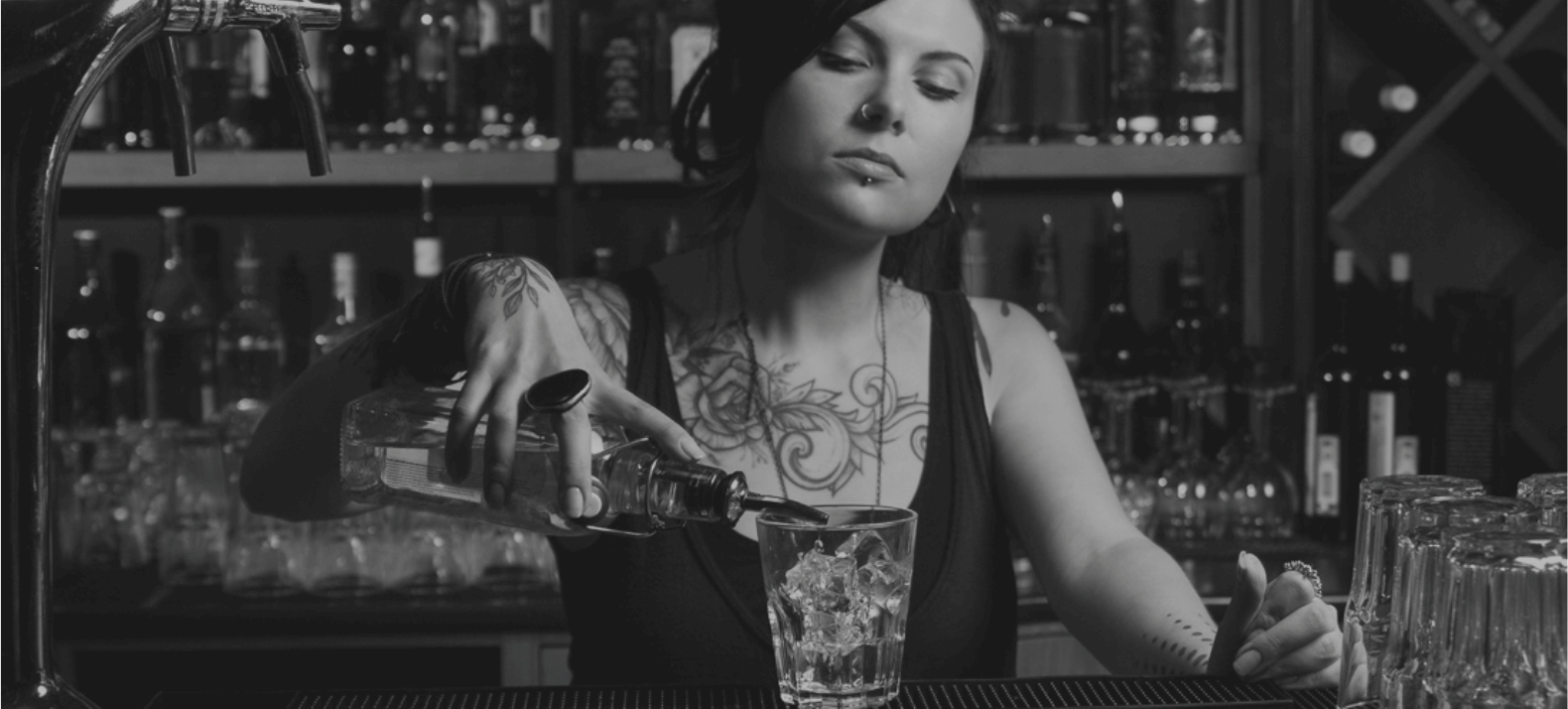 Bartender Tips
We all know that customers are much more likely to tip well when they have had fantastic service. But it isn't all about the service.
Customers these days should expect good service as standard, after all that is what they are paying for. But a great bartender goes over and beyond good service. A great bartender makes sure that his/her attitude towards the customer and the group they are with is spot on and memorable for them.
They will usually tip really well for this extra attention and possibly ask for you to tend for them again next time they come to your bar.
So try to be a stand out server to your customers. If you see an opportunity to go that step beyond what is normal, that will make the customer feel special without being invasive to their experience. Go for it.
How to increase your tips
obviously, try to be well liked
tell jokes / stories
don't keep customers waiting
However, the number one way to increase your tips is to observe and react accordingly. By listening and watching your customers, you can see what would make their day better.
So be that bartender that goes the extra mile. You'll feel better in yourself, as well as a better chance of increasing your tips.
Being a Freelance Bartender

You obviously should check the contract you have with your present employer, but if it allows, then doing a bit of freelancing can be the beginning of something big for you. It can also bring great job satisfaction and financial rewards.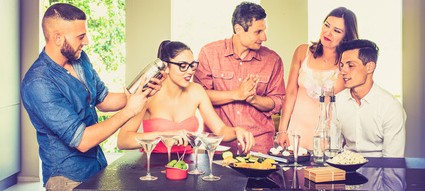 As a freelance bartender you can:
do shift work for events companies
organise and host events yourself like house parties, corporate events and Cocktail Making Classes for hen parties, birthdays and team building events for companies.
get yourself listed on bartender community websites
train staff for companies who want to improve their own bartender staff skills
The opportunities for a freelance bartender are endless and the rewards can be amazing.
So, what are you waiting for? If you are a bartender and want to earn more than you do now, consider improving your bartending skills, checking that your attitude to your work and the customers you serve is the best, and look into the possibility of doing some freelance bartending.
Most of all, make sure you enjoy your job, the people you work with and the company. When you're in the right job and you enjoy it, it's much easier to make customers enjoy themselves and get on with the jobs needing completed. Then it's a win win win. for the company, the customers, and ultimately for you.
Good luck